Recruitment proved to be a major challenge for the STEVECO (Stent versus conservative treatment in patients with deep venous obstruction) randomised controlled trial (RCT),...
Ashish Gupta, MD, outlines his ABCs for confronting and treating patients with acute deep vein thrombosis (DVT) of the lower extremity, and how he...
The brave new world of social media, with its TikToks and Kar­dashians, has now invaded our once-sane specialty. No, this is not a veiled...
The Society for Vascular Surgery (SVS) and the American College of Surgeons (ACS) have launched the "Vascular Verification Program (Vascular-VP)," an ACS Quality Program...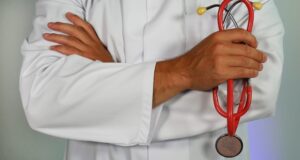 Society for Vascular Surgery (SVS) members have until March 15 to apply for a scholarship to attend the Executive Leadership Program in Health Policy...
Dear editor,  Reading "Likes, dislikes and reposts: The new age of the vascular surgery influencer," by Drs. Jean Bismuth (@jeanbismuth) and Jonathan Cardella (@yalevascular), they rightly point the spotlight on the trend of some vascular surgeons posting cases on social...
Meeting registration and hotel reservations opened March 15 for the Society for Vascular Surgery (SVS) 2023 Vascular Annual Meeting (VAM). This year's premiere educational event for all vascular professionals will be June 14–17 at the National Resort and Convention...
National Harbor, Maryland